Reviewed 9 February 2016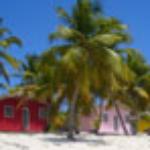 irina_k9
New Delhi, India
Soulitude in the Himalayas is a getaway in the truest sense. Nestled serenely in the lap of nature, this resort is simple, warm and sophisticated.
Every little thing at Soulitude is well thought of- from the decor, the food, the presentation, the garden and perhaps most of all the service.
The food is delicious and quite a delight given that usually the options are a bit limited in the hills. Led by the manager Prithvi, the staff is warm, attentive and extremely courteous. They are mindful of your privacy and go out of the way to accommodate your needs.
Each room has a spectacular view of the hills and the inventive architecture ensures that you have various options to lounge or sit by the window in the room. The warm interiors of the dining and lounge areas makes one feel comfortable and there are books to read and games to play if one wishes to be indoors.
Conceptualised as a home away from home, I came away wishing that Soulitude were my home and I can't wait to get back!
Stayed September 2015, travelled as a couple