Reviewed 22 June 2014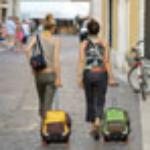 ZR
New Delhi,India
I think soulitude has earned a very special spot in the hearts of my kids.
They are 8 years old & they loved hopping down to tge library and reading books.
We were in room #7 aka Bliss.
It was rightly so. Nice view. And I loves the fact that, there were no rodnets, pests etc etc.
Very clean. ( better than any other hotel in the middle of nowhere)
Some tips
Nothing would be avaipable to eat after 10 pm. So please pack some snacks..specially if you have kids.
We did order milk for our kids and it was served. Infact, they didn't charge ot for one of the two nights we were there.
Why I gave 99
The food choice was vast. And, somehow it wasnt tasty..it was all there yet it didnt taste as good.
I think they need to switch cooks..or something on those lines.
Hike
The trekking trip is with one of the gardners. Its quite crooked and scary. So, make sure you know what you are doing.
I wasn't. .and it was very scary.
Had I imagined it would be this rough wouldnt have done it.
Stayed June 2014,travelled with family.