Reviewed 8 September 2014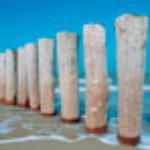 Pooja G
Soulitude in the Himalayas is a must visit for a book lover to a bunch of friends .we were a group of 18 – 10 adults and 8 kids.
Each room has its own name and well designed spacious rooms.
The food is also very tasty specially that rogan josh.
Good service n cooperation by the staff but they aren't very friendly and chilled out.
The manager Mr Prithavi helped us make our stay comfy.
Beautiful , serene, calm, spectacular views well maintained gardens , and a place I would definitely would want to return and this time with a book in hand!!!
Stayed September 2014, travelled with friends