Reviewed 9 April 2014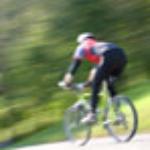 SudhirNehru
Gurgaon, India
Everything is just wow about this place !! beautifully done up house, spectacular views of himalayas, staff that makes you feel like home !!! just prefect !!!
would love to own a house like this someday !!
I highly recommend this place !!!!
One important thing: don't be in a hurry at places like this !! stay for at least 2 nights- chill around, read books(good collection), catch the morning / evening view of Trishul, Nanda Devi etc !! just spectacular !!
Stayed March 2014, travelled with family