Bucket List Material: 20 Ways To Slow Travel Through India
From kitesurfing and paragliding lessons to cruises on mighty rivers and literary holidays in the wild, these 20 itineraries will let you slow down and savour India. By Rashima Nagpal
1. STAY AT A QUAINT COLONIAL ESTATE IN BINSAR, UTTARAKHAND
Established in 1899 by a British woman of the same name, Mary Budden Estate is a private five-acre retreat perched at a height of 2,438 metres in Binsar Wildlife Sanctuary. Its current owners discovered the estate in 1989, and after years of restoration, opened it as a boutique homestay in 2011. Thoroughly whimsical and luxurious, the estate features two accommodation units—a lodge and a cottage—with three en suite bedrooms each. With fireplaces, reading nooks, Kumaoni meals, and sightings of wildlife, this abode in the wilderness offer a staycation you'll remember forever.
2. CYCLE ALONG THE BACKROADS OF KERALA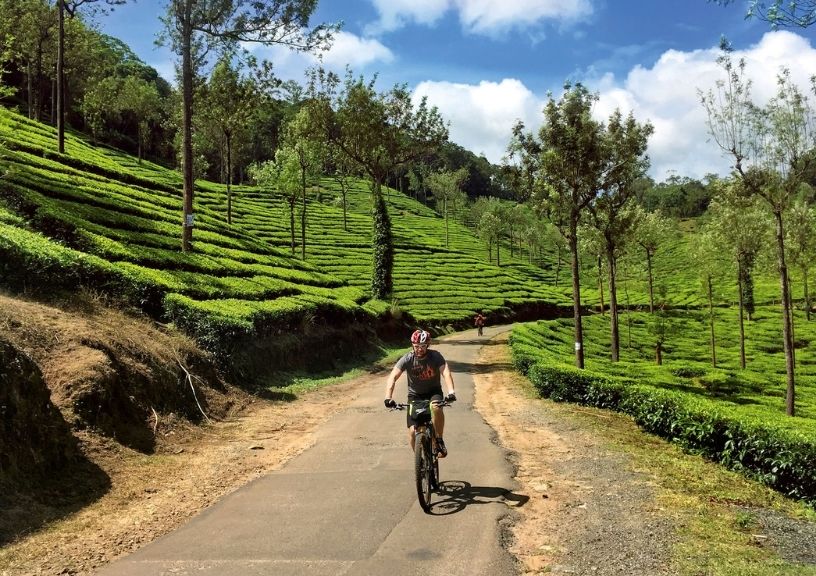 Taking time to travel through a short stretch is one of the key aspects of slow travel—pedalling rather than driving through a destination, for instance. Mountain Bike Kerala offers a variety of cycling tours in 'God's Own Country', among other places. For starters, sign up for a 'taster' trail that takes you through the backroads of Kerala. Ride from Kuttikanam in Idukki to Periyar Tiger Reserve through tea, coffee, and spice plantations, and relish authentic Kerala cuisine on the way. You can modify the difficulty level of the trip according to your fitness.
3. TRY KITESURFING IN TUTICORIN, TAMIL NADU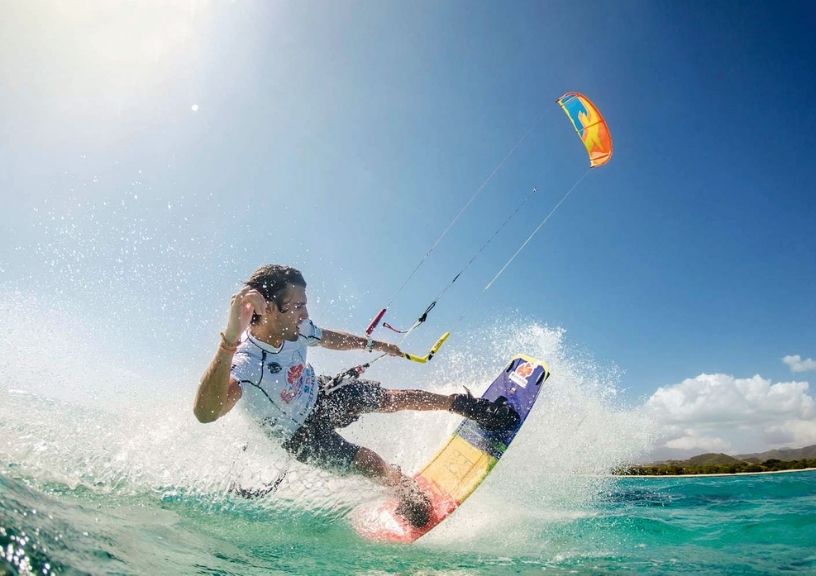 Tuticorin (renamed Thoothukudi) is a port city in Tamil Nadu known to have ideal wind conditions. Hence, its coastline attracts surfers and sailors from all over the world. Aqua Outback, a fitness studio cum water sports centre at Veppalodai, specialises in the art of kitesurfing. Led by Arjun Motha, an avid kitesurfer, the centre has a range of offerings: from a day-long Taster Package that gets a beginner acquainted with the sport, to an extensive week-long course that can turn you into a certified independent kitesurfer. If you've been cooped up at home too long, this is the ideal vacation to reconnect with the elements.
4. LIVE THE VILLA LIFE IN AUROVILLE, TAMIL NADU
Auroville, 'a universal town' created to realise human unity beyond worldly possessions, promises a tranquil experience far from the hustle and bustle of city life. Located in Tamil Nadu with some parts in the Union Territory of Puducherry, the 20-square-kilometre township is home to people from over 50 nationalities. Its pièce de résistance is Matrimandir, which features an inner sanctum for yoga and meditation and can be booked by appointment. For a well-rounded experience, stay at Bougan Villa, a quaint Airbnb that features two rustic but luxurious bedrooms, a swimming pool, and airy sit-out areas. It is located minutes away—in Bommayapalayam, close to the Auroville Beach.
5. FOLLOW THE COFFEE TRAIL OF COORG, KARNATAKA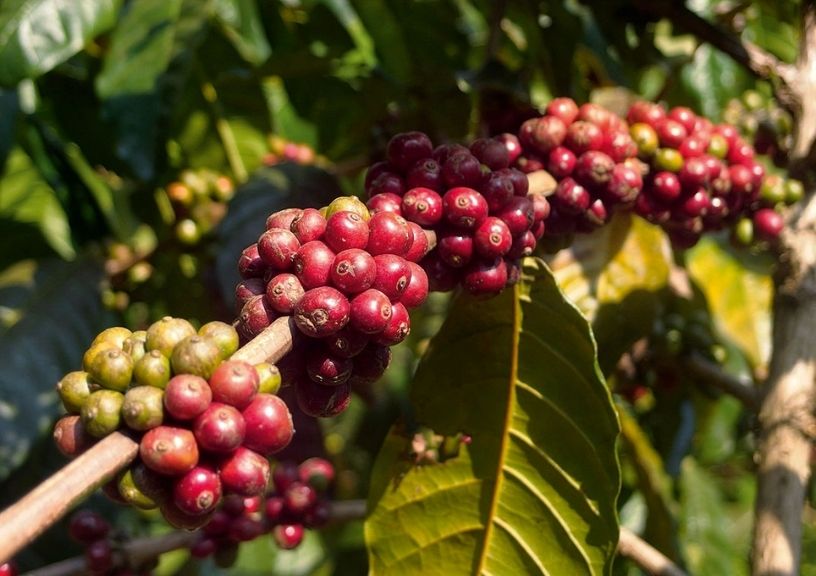 Coorg, or Kodagu, has been synonymous with coffee since the 1880s when European traders discovered the wealth of coffee native to Karnataka and decided to multiply the plantations. By the 1950s, over 40,000 acres were under coffee cultivation. Today, Karnataka accounts for 71 per cent of the coffee grown in India, with Coorg producing some of the finest Arabica and Robusta varieties. A Plantation Safari with amã Stays & Trails involves picking beans during harvest season (April–November for Arabica; December–March for Robusta), learning the tricks of the trade, and discovering crops of vanilla, cardamom, and pepper grown alongside coffee.
6. SEE HISTORIC SITES OF KOLKATA, WEST BENGAL
Did you know that India's first Chinese restaurant was set up in Kolkata in 1920? Or that the South Park Street Cemetery, built in 1767, is one of the earliest non-church cemeteries? Learn all this and more on the Culture Kaleidoscope Tour of Calcutta Photo Tours. Walk into ancient synagogues, gain insight into the city's Parsi community, and sample varied cuisines on this three-hour tour.
7. FIND HIDDEN GEMS IN BHUBANESWAR, ODISHA
The Temple City Of India is a treasure trove of cultural experiences. Detour Odisha—an organisation set up by a bunch of local millennials—curates heritage walks and city tours to tap into this treasure. Expect insights into archaeological gems such as Ekamra Kshetra (or old town), which houses countless Hindu temples including the 10th-century Mukteswar Temple; discover the history of Jain monasticism at the Udaygiri and Khandagiri caves, and learn about the region's Buddhist heritage with a visit to Dhauli Shanti Stupa.
8. GET LOST IN NATURE AT KABINI, KARNATAKA
On the southern edge of Karnataka, the Kabini region is an ecosystem in its own right. It owes its name to the River Kabini, which originates in Kerala's Wayanad and flows eastwards to join River Kaveri as a tributary. The region largely comprises the Kabini Reservoir, Kabini Dam, and Kabini Wildlife Sanctuary, which is part of the Nagarhole National Park. Go on a safari and spot tigers and leopards, including the elusive black panther that roams these jungles; cruise on the river and meet herds of elephants and migratory birds along the way, or spend a lazy afternoon by the backwaters. Stay at Evolve Back Kabini, a five-star boutique resort that offers a wholesome destination experience.
9. FIND SOLITUDE IN BHIMTAL, UTTARAKHAND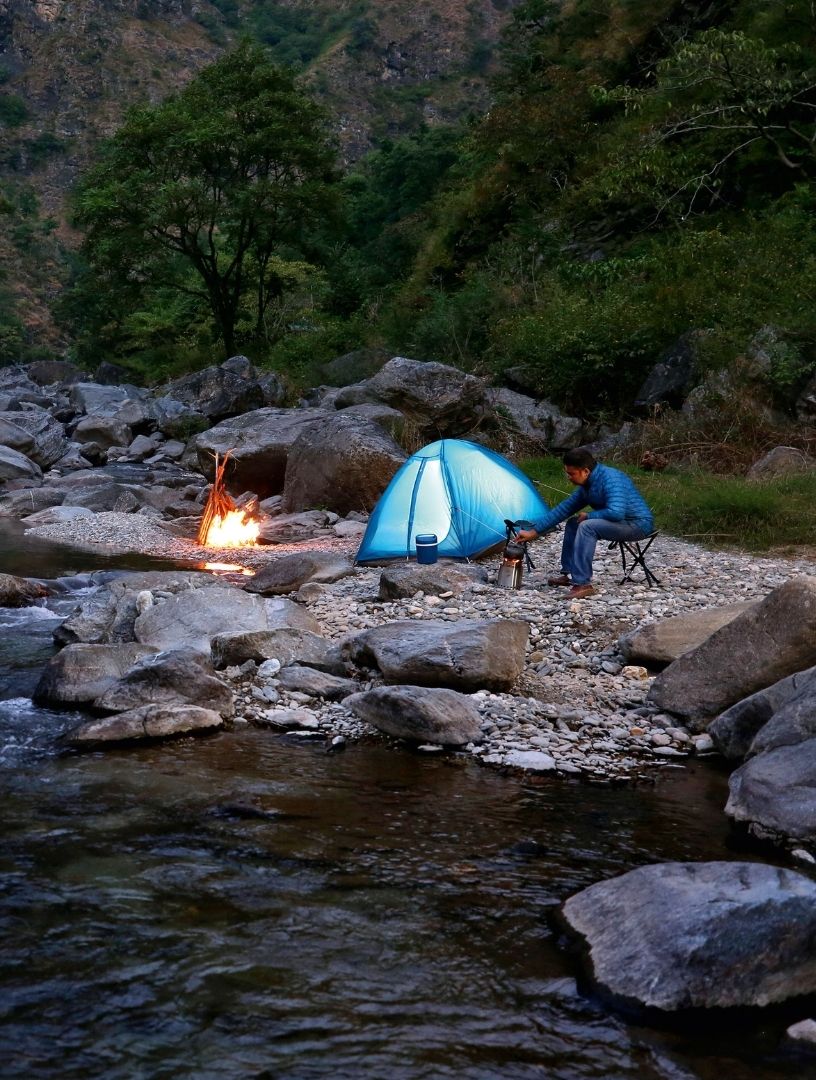 True to its name, Soulitude by the Riverside is a retreat for the soul. Its idyllic location—on the bank of River Kalsa in the secluded village of Chanfi, 11 kilometres from Bhimtal—is its biggest draw. Reaching this property involves a 30-minute trek and crossing a suspension bridge built in 1910. With mud-plastered walls, vibrant upholstery, and a burbling stream, the property exudes unparalleled charm. Accommodation is in seven rooms spread across two cottages and a village home. Also at your disposal are exclusive emerald green rock pools, an organic farm from where you can pick ingredients for your meals, an intimate living room, a dhaba-style dining area, and hospitality that makes you feel right at home.
10. HOLIDAY IN THE WILD IN MADHYA PRADESH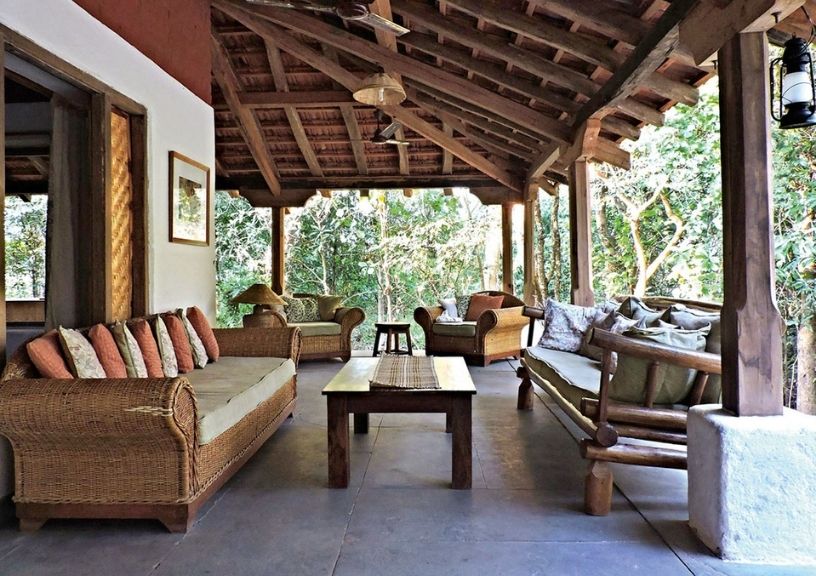 Escape the ennui of everyday life with a fortnight of relaxation in Madhya Pradesh. An itinerary offered by Holidays In Rural India involves staying at the luxe six-tent Shergarh Tented Camp along the fringes of Kanha National Park for nine nights. This is followed by a four-day cycling trip with overnight camping. You also get to explore Kanha National Park on five safaris through different zones and visit the less explored Phen Sanctuary. With tours of villages and tribal markets, this experience is the embodiment of an unhurried luxury vacation.
11. TAKE A LITERARY VACATION IN RANTHAMBORE, RAJASTHAN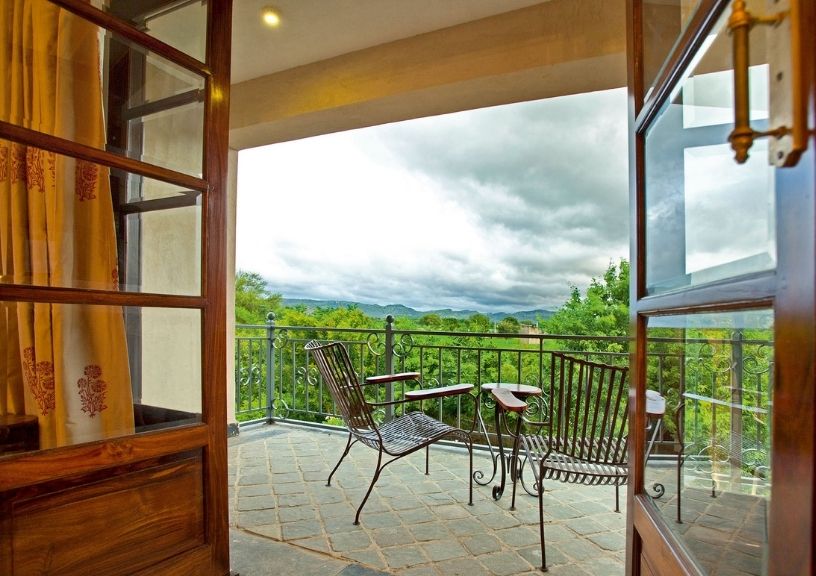 Steeped in old-world charm and surrounded by pristine wilderness, Tree of Life Kipling Lodge transports you to the era of Rudyard Kipling and his most famous work, The Jungle Book. Featuring vintage interiors, manicured lawns, courtyards, a library-bar, and state-of-the-art suites and cottages, the resort inspires you to slow down (and perhaps finish that manuscript). It offers experiences such as private jungle and river safaris, a visit to Ranthambore Fort, and a village tour on a tractor. Rejuvenating therapies at Ekam Spa make for the best way to wrap up the holiday.
12. SPOT THE ART DECO SIDE OF MUMBAI, MAHARASHTRA
In the 1930s, Mumbai (then 'Bombay') saw a surge of Art Deco buildings—characterised by rich colours, bold geometry, and symmetrical designs that encapsulated the spirit of experimentation and innovation of the time. Few know that the city houses one of the largest collections of such buildings, second only to Miami, Florida. Preserving this architectural heritage is Art Deco Mumbai, a five-year-old organisation that has documented 661 structures in the city so far. On weekends, they host an architect-led walking tour at the Oval, a UNESCO World Heritage Site. Customised tours are arranged on request.
13. TREK TO MUKTA TOP, UTTARAKHAND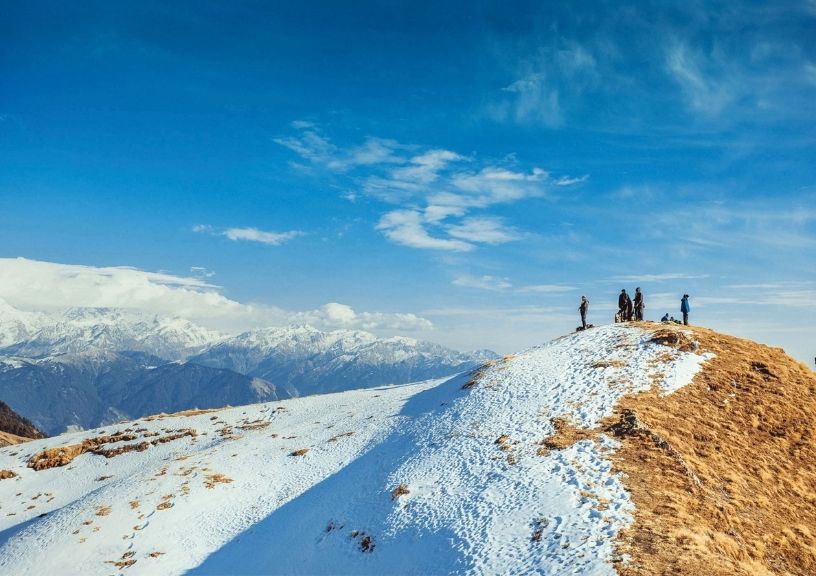 Beginning at a height of 1,402 metres—in a village called Kuflon near Uttarkashi—the 28-kilometre trek to Mukta Top offered by Indiahikes takes you through dense forests for two days. The total duration of the trek is six days, and the peak altitude is 3,608 metres. The terrain en route to Mukta Top is riddled with bamboo, maple, oak, and rhododendron trees. The journey is marked by several streams and rocks, beautiful lakes such as Mukta Tal and Siyari Tal, and astounding views of Bandarpoonch, Nag Tibba, Kala Nag, and Gangotri peaks. Eventually, meadows that are covered in snow during winter lead you to the top.
14. DIG INTO THE CULINARY TREASURES OF GOA
Goan cuisine is a great exhibit of the intermingling of Arabian, Portuguese, and native cultures. Explore it with Kipling India Travels' immersive seven-day Culinary Tour of Goa. It includes a visit to the Mapusa Market; sampling the best of tamarind, jackfruit, Goan pork sausages, and country liquor; a trip to the Tropical Spice Plantation in Keri in search of cardamom, black pepper, nutmeg, vanilla, and cinnamon; an interactive workshop at Rita's Gourmet Goa; hopping bakeries for poee (local bread made out of wheat flour and bran); a meal at Mum's Kitchen in Panaji that is preserving traditional recipes; and much more.
15. LEARN MEENAKARI IN JAIPUR, RAJASTHAN
If you have always been enamoured by the traditional meenakari jewellery of Rajasthan, this experience will be right up your alley. Rajasthan Studio offers an immersive session with Jaswant Kumar Meenakar, a well-known artist of the craft, at his studio in Jaipur. Organised for no more than two people at a time, the session gives you a live demonstration of the elaborate process and lasts three to four hours.
16. GO KAYAKING ON THE GANGA IN RISHIKESH, UTTARAKHAND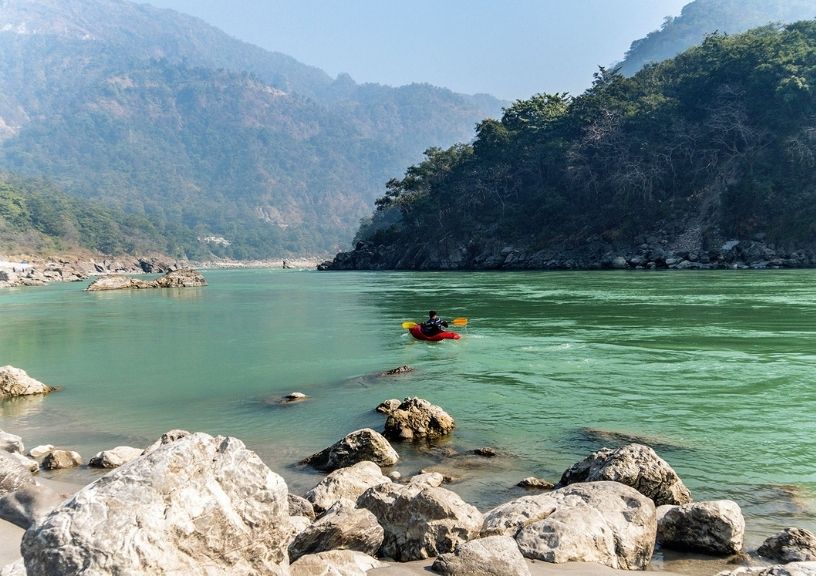 Ditch the thrills of rafting for the steady pleasures of kayaking on the River Ganga in Rishikesh. Those who have prior experience can opt for a day-long or weekend-long expedition. You can also start from scratch. Red Chilli Adventure offers a five-day course for beginners as well as two-week intermediate and advanced courses for those who want to ace the sport. The white waters of Rishikesh are suited for kayaking from October to March, so plan your visit accordingly.
17. TRAVEL BACK IN TIME IN THANEDAR, HIMACHAL PRADESH
One of the first successful apple harvests in India is credited to Samuel (Satyanand) Stokes, who bought a 200-acre tea estate in Thanedar village and converted it into an apple orchard in the early 1900s. He also built a pahadi house in 1912 and named it Harmony Hall after his home in Philadelphia. Today, it is a heritage hotel called Thanedar Estate. The house has four bedrooms decorated with old artefacts, caretakers who whip up delicious meals, and a verandah overlooking the mountains. And yes, it is surrounded by apple and cherry orchards.
18. GO PARAGLIDING IN KAMSHET, MAHARASHTRA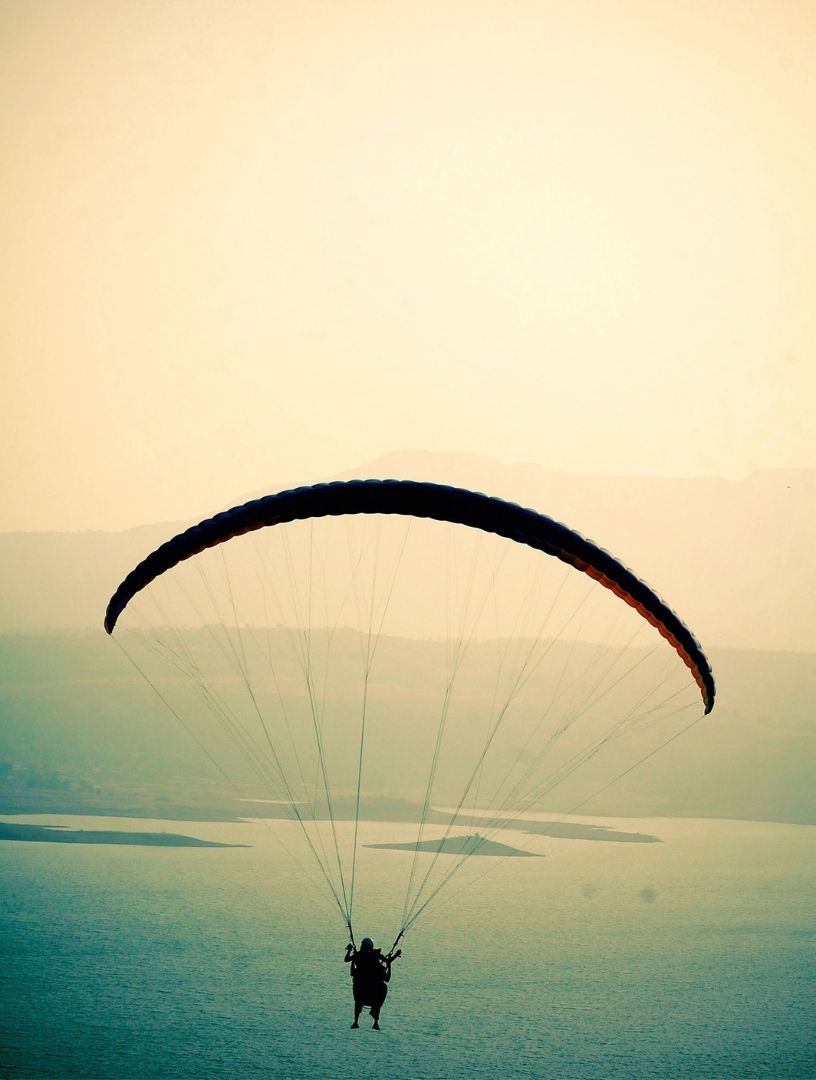 One of the best ways to make time stand still is to glide high in the sky with a parachute on your back. Temple Pilots, one of the first paragliding schools in India and Asia's only five-star rated APPI school, offers joyrides as well as licensed paragliding courses in Kamshet, a beautiful hill station located in the Western Ghats of India. While short-term courses ranging from three to four days could get you a Club Pilot certification, the 20-day course is the way to go if you fancy an Independent Pilot License. The region is blessed with the beauty of the Sahyadris and favourable flying conditions throughout the year.
19. CRUISE ON THE RIVER BRAHMAPUTRA IN ASSAM
There are few better ways to savour scenic Assam than being onboard the luxe MV Mahabaahu from Guwahati to Jorhat. The seven-night Upstream Cruise offered by Adventure River Cruises includes pit stops at Kaliabor Tea Estate, a jute mill, Kaziranga National Park, a weaver's village at Biswanath Ghat, Majuli island, the ancient city of Sibsagar, and swamps and islands that are home to indigenous animals and birds. The cruise also offers morning yoga sessions on the deck and cultural evenings.
20. EXPERIENCE THE FARM LIFE IN GURDASPUR, PUNJAB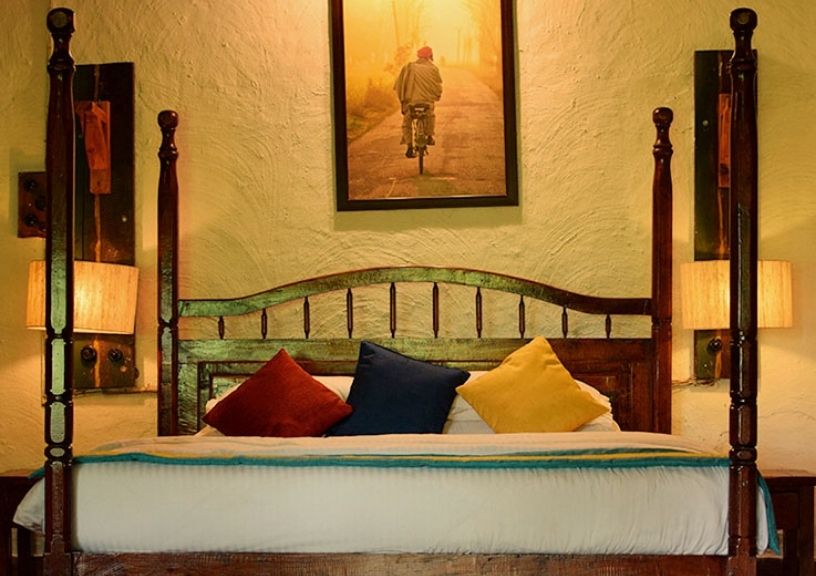 Set amid vast green fields, Punjabiyat by Itmenaan Lodges is an eco-conscious boutique property. Located an hour away from Amritsar, the rustic resort encourages you to enjoy the simple pleasures of life. With four mud-and-stone cottages featuring private terraces, the destination offers a taste of Punjab's pastoral lifestyle, complete with tractor rides, vegetable picking, cooking on wood-fire, and bathing in a tubewell. The experience lets you reconnect with your roots while not compromising on luxury and comfort.
…………………………………………………………………………………………………………………………………
Click here to read the original post on Travel + Leisure India